Natural Muscovite mica powder
Product Detail
Product Tags
Natural Muscovite Mica Powder
Item
color
whiteness (L.a.b.)
Particle size(μm)    D50
pH
Hg (ppm)
As (ppm)
Pb (ppm)
Cd (ppm)
mositure(%)
aspect ratio
bulk density g/cm3
lustrousness
Application
WM-60
silver white
82~85
150~170
7~8
≤1
≤1
≤10
≤3
<0.5
60
0.22
lustre
eye shadow
WM-100
silver white
82~85
90~100
7~8
≤1
≤1
≤10
≤3
<0.5
60
0.22
WM-200
silver white
84~89
30~40
7~8
≤1
≤1
≤10
≤3
<0.5
70
0.20
WM-325
silver white
84~89
18~23
7~8
≤1
≤1
≤10
≤3
<0.5
80
0.16
high lustre
foundation,eye shadow,BB cream,CC cream,blusher
WM-600
silver white
84~89
9~12
7~8
≤1
≤1
≤10
≤3
<0.5
90
0.14
WM-1250
silver white
83~88
6~9
7~8
≤1
≤1
≤10
≤3
<0.5
70
0.12
| | | | | | | | |
| --- | --- | --- | --- | --- | --- | --- | --- |
| SiO2 | Al2O3 | K2O | Na2O | MgO | CaO | TiO2 | Fe2O3 |
| 44.5~46.5% | 32~34% | 8.5~9.8% | 0.6~0.7% | 0.53~0.81% | 0.4~0.6% | 0.8~0.9% | 3.8~4.5% |
| | | | | | | | |
| --- | --- | --- | --- | --- | --- | --- | --- |
| refractoriness | color | Mohs hardness | elastic coefficient | transparency | Melting point | disruptive strength | purity quotient |
| 650℃ | Silver white | 2.5 | (1475.9~2092.7)×106Pa | 71.7~87.5% | 1250℃ | 146.5KV/mm | >99.5% |
Huajing cosmetic grade muscovite mica adopt  Chinese mineral raw materials, the minerals are from Lingshou County, Hebei province ,China. The mine has a mining license . The materials have no asbestos ,heavy metal meet  the requirments of cosmetics .After purification ,washing, grinding ,hydraulic classification ,high tempreture sterilization, finally the products own the advantage of soft, smooth ,high lustre,big diameter thickness ratio,and skin friendly.
The products can meet  2 different needs:matte and bright.The size  of products is range from 5μm~200 μm.Of course ,products  could  be  produced according to customer's  requirement  of the oil absorption value  or the color special request  .Nowadays,cosmetic grade muscovite  mainly used in foundation ,eye shadow,blusher,and talcum powder, etc.
What Does Mica Powder Have In The Action Of Cosmetic?
Mica is a natural mineral product with high chemical stability and is a completely inert substance, so it is safe, non-toxic, harmless and suitable for cosmetics. Mica is one of the components of granite, and its chemical stability is similar to that of granite.
Mica wafer can shield ultraviolet and infrared rays, so it is an excellent anti-ultraviolet agent for cosmetics. Because it is pure natural, non-toxic and harmless, it has the advantages that synthetic organic anti-ultraviolet agents do not have. Because the wafer is extremely thin and the covering ability is extremely strong, only a small amount of these products are needed to form an invisible layer of anti-ultraviolet protector and brightener on the surface of the skin.
Because the mica wafer is fine and the coverage on the skin is discontinuous, it does not affect the breathability of the skin and makes the skin feel comfortable.
Moisture can not penetrate the mica wafer, which can inhibit the evaporation of skin moisture when used in moisturizing products.
Production capacity: 1500tons/month
Packing: 500KG/25KG/20KG, ( PP or PE bag)
Means of Transportation: container or bulk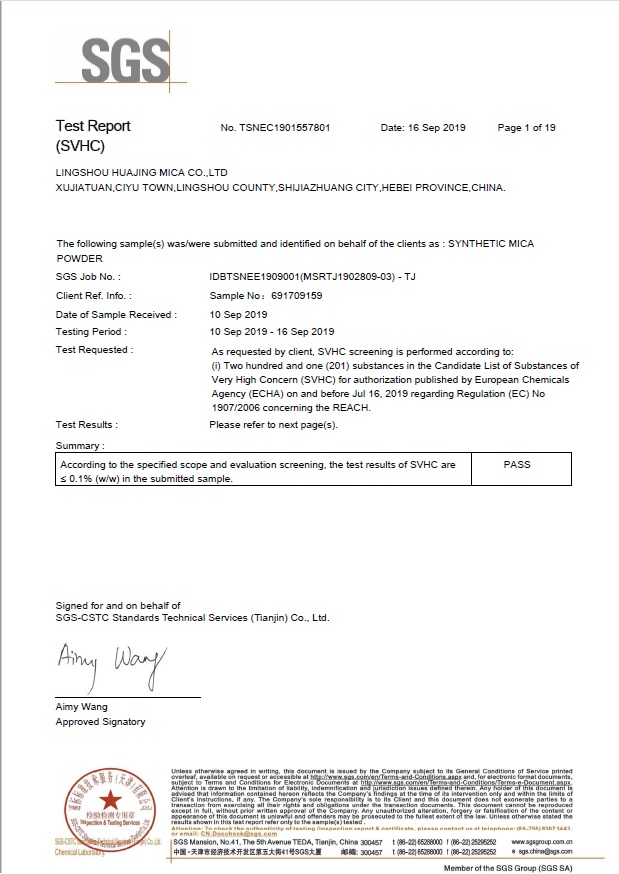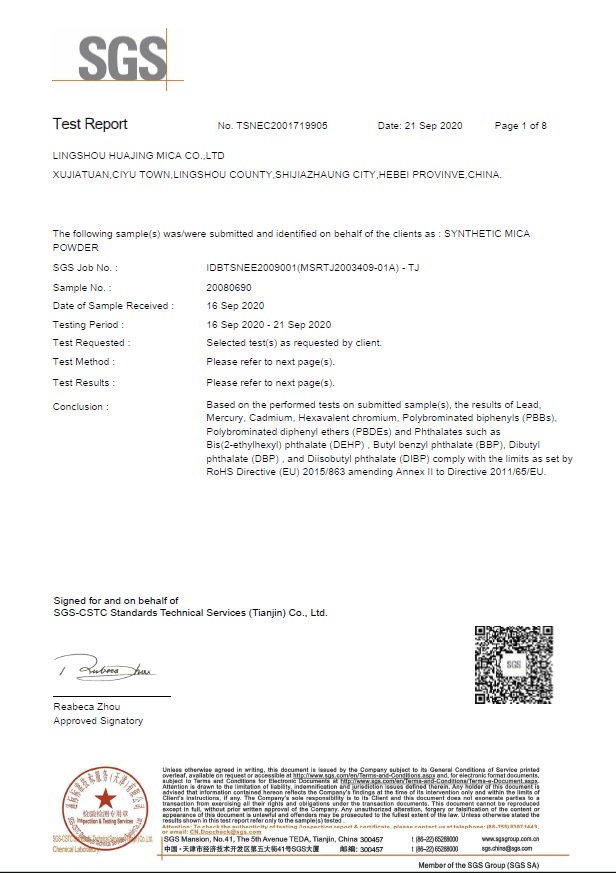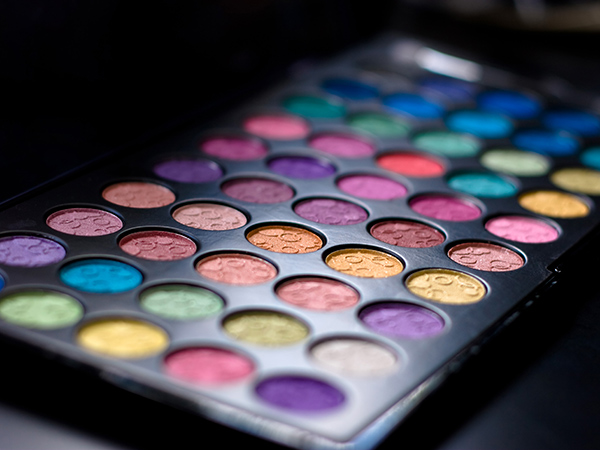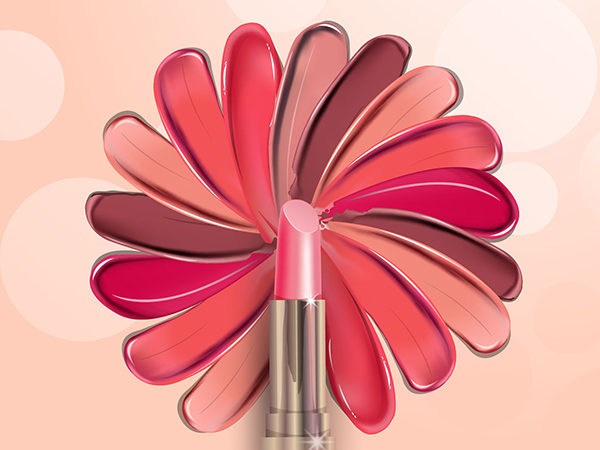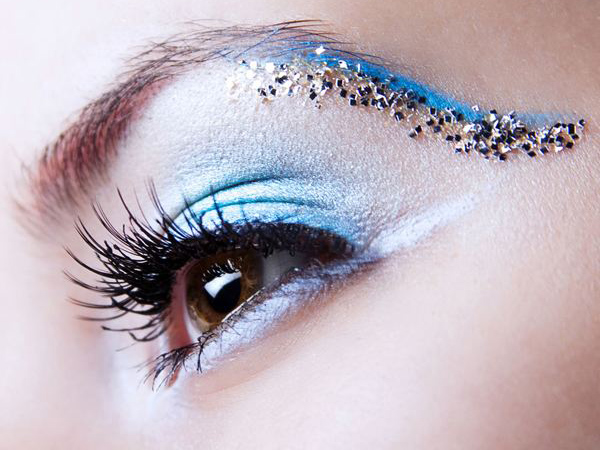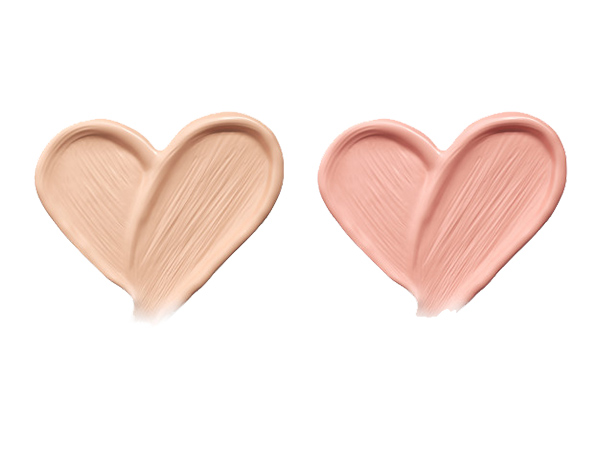 ---
Previous:
Synthetic mica powder
Next:
calcined mica powder
---
Write your message here and send it to us